Stop at the shop and fill out our bus trip form, or download the 2024 Bus Trips, PDF. 
Banff, Alberta Canada Trip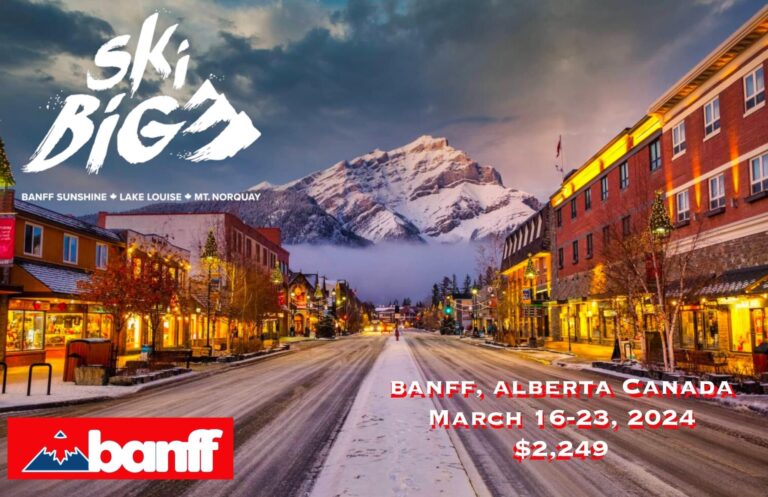 Join us for a week of Spring Skiing!
March 16th - 23rd, 2024
Spring Trip is booked! March 16-23, 2024.

We're off to Banff Canada to ski Sunshine Village, Lake Louise, and Mount Norquay.

Price is $2,249 per person.

We won't start booking until we open in September, but if you would like more information, contact Hacksaw at [email protected].